… getting into big sister's slippers
… eating lots of popcorn
… enjoying little girl profiles
[this is called "The Big Cheese"]
… breaking out the darling little popcorn boxes
[found at Michaels? A.C. Moore?]
… vacuuming several times in the course of the weekend,
just to clear away the said popcorn that keeps reappearing
… Ben tearing around with the chainsaw,
removing "junk trees" from the property border
… little girls playing hide-n-seek in the destroyed shubbery
… playing outside in the 70* weather.
Springtime, have you arrived several months early?
… enjoying a fire, not because we need it,
but just because Ben cut firewood again and we can!
[it's been a cold month with no wood. now, on the day he cuts wood, it's 70*]
… wondering what to do about my magnolia wreath, created only 2 weeks ago. Do people just use silk leaves for this kind of thing? These real one are curling and I fear soon to fall off. Hot glue isn't always the magic ticket, sad to say.
… enjoying little bits of nature brought indoors –
mossy twigs and silver spray-painted pinecones.
Christmasy? No, it's wintery.
… little girls that play "Mary and Joseph." Oh, and Baby Jesus. Can't forget him. And please DO call all children by their new names, they are no longer Olivia and Zoe'.
["Jooo-THEPH!!" Mary says very sternly, when she, I mean he, isn't cooperating with the donkey caravan "to Bethlehem" [quote] here. But all contention must have been resolved because later Mary was lying on the couch, gently crooning, "Oh, Jotheph, Jothepth," in rather alarming endearing tones. I think The Nativity Story was watched a bit too many times.]
… little girls that love to play princess
[there are wild imaginations around here, just a warning. there are role changes many times a day].
And mommys that love to take Princess's pictures spur-of-the-moment.
And make heart-chains spur of the moment.
… re-reading A Severe Mercy, by Sheldon Vanauken. One of the best books on love and marriage I've ever read. The oneness of spirit between the two of them is incredibly inspiring…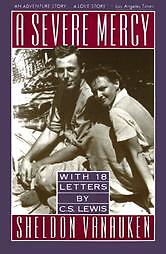 And that concludes a lovely, stay-at-home-all-but-Sunday-morning weekend.
Here's to wishing for many more just that that one!
~clarita